Pearl of Fort Lauderdale es un magnífico chalet de más de 4 300 pies cuadrados (400 m2), ubicado en el prestigioso Coral Ridge Country Club en uno de los pintorescos canales de Fort Lauderdale, y a solo 1,5 millas (2,4 km) de la playa. Esta casa de escaparate ofrece un segundo hogar de sublime hermosura, apacible e inspirador para grupos de hasta 9 personas, familiares o amigos, quienes apreciarán una escapada tan especial.

Esta casa de dos plantas, 5 dormitorios y 4 ½ baños fue recientemente renovada y completamente rediseñada con un estilo contemporáneo que resulta radiante, nítido y sumamente atractivo, con pisos de porcelana pulida y mobiliario de diseño. La sala cuenta con cómodos sillones y un techo alto con ventanales que alcanzan el techo y dejan pasar una luz cálida y reconfortante. La sala familiar independiente tiene un enorme televisor de pantalla plana, gran espacio para sentarse y colinda con la cocina de equipamiento profesional, que también cuenta con una barra desayunadora y electrodomésticos de acero inoxidable. El comedor formal tiene capacidad para 8 personas en regio confort. Incluso hay una habitación que hace las veces de oficina o sala de trabajo, con conexión a Internet.

El dormitorio principal es espacioso y opulento, con una cama king size y un baño principal que armoniza con el ambiente, e incluye un tocador para sentarse y una lujosa ducha. Los otros tres dormitorios cuentan con una cama king o queen size y baños integrados. Todos los dormitorios tienen un televisor de pantalla plana.

El patio trasero es algo especial. Hay una hermosa piscina climatizada, perfecta para un refrescante chapuzón en cualquier momento del día. El muelle tiene 85 pies (casi 26 m) de largo y está hecho de madera dura importada de Sudamérica, de por sí, una pintoresca atracción. La orientación al sur es perfecta para disfrutar del sol, y el muelle incluye mesa y reposeras – hay abundante espacio para amarrar un barco grande o simplemente recostarse y disfrutar de la vista de los amaneceres, atardeceres y los barcos deslizándose por las tranquilas aguas. Otra mesa y sillas cerca de la piscina ofrecen mucho espacio para sentarse en cualquier ocasión.

Fort Lauderdale es, por supuesto, un famoso destino vacacional en todo el mundo, con kilómetros y kilómetros de maravillosas playas de arena e infinitas oportunidades para divertirse bajo el sol, lo que incluye el alquiler de barcos, motos acuáticas y tablas de paddle, la práctica del buceo y snorkeling, o simplemente tenderse bajo el sol tropical y empaparse de su calor. The Strip es un conocido malecón de la costa oceánica lleno de restaurantes, bares y clubes abarrotados de gente todas las noches de la semana y pletóricos de energía, por no mencionar el muy lujoso Las Olas Boulevard en el centro de Fort Lauderdale. ¡Fort Lauderdale es, POR EXCELENCIA, el destino vacacional del entretenimiento en el Sur de la Florida!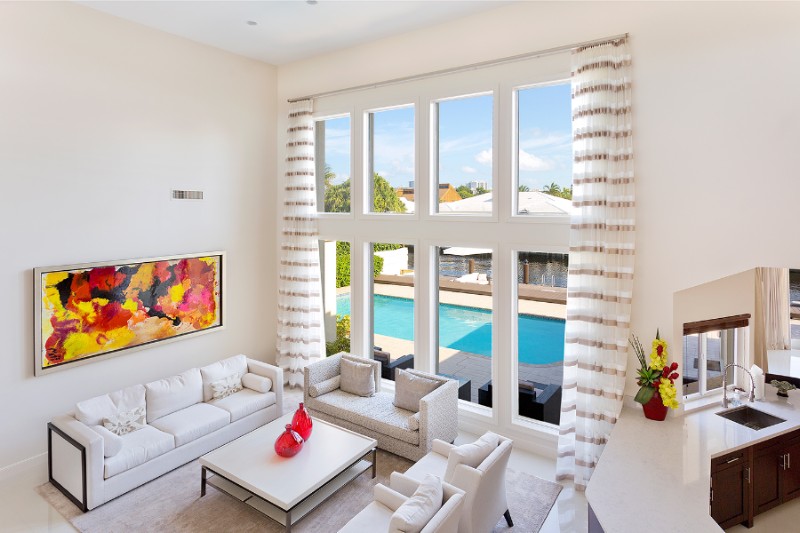 View of living room from top of staircase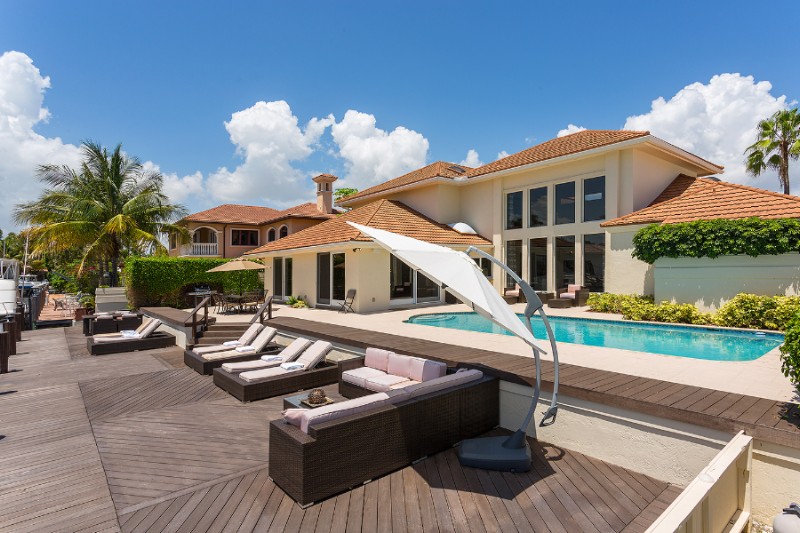 Huge patio behind the house on the water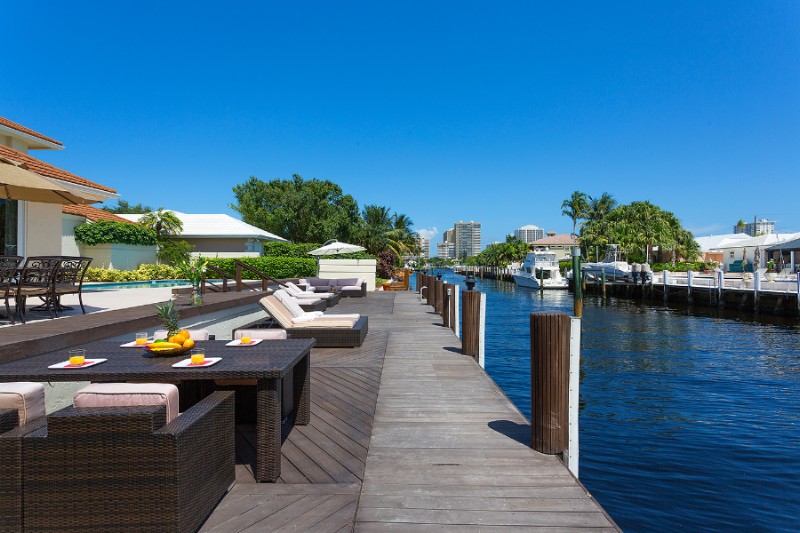 Welcone the Pearl of Fort Lauderdale - Huge private dock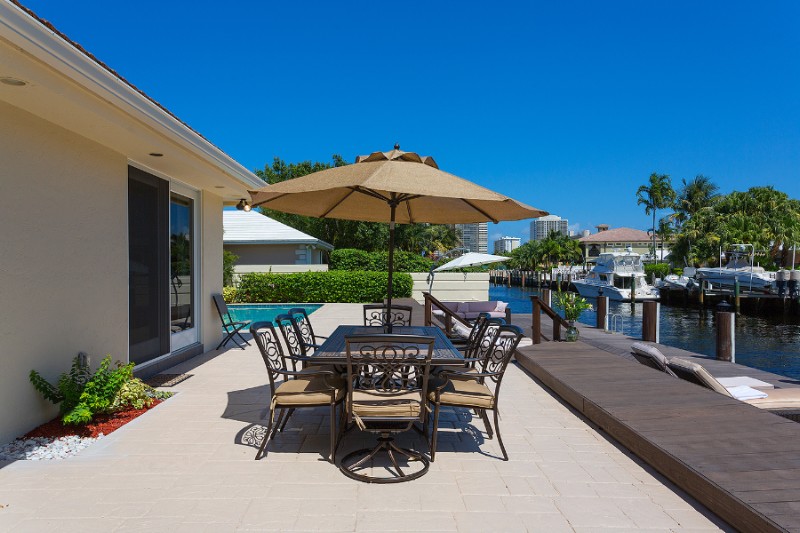 Outside patio table on the water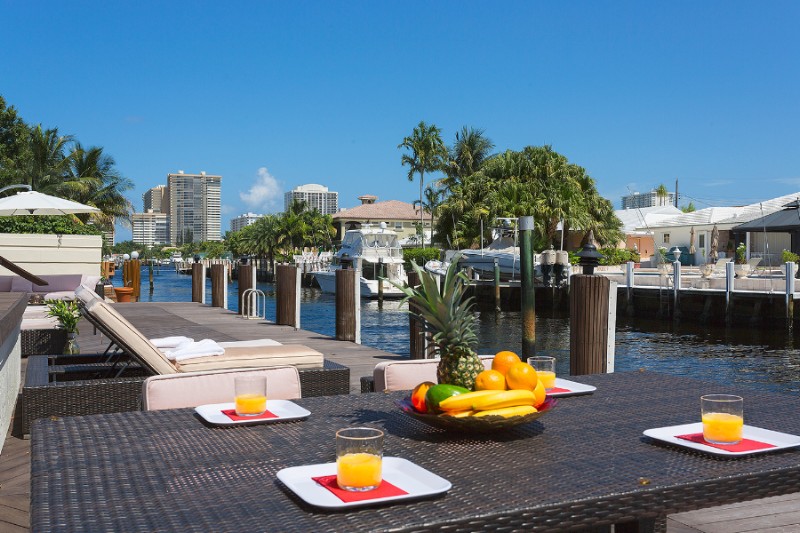 Enjoy your breakfast by the water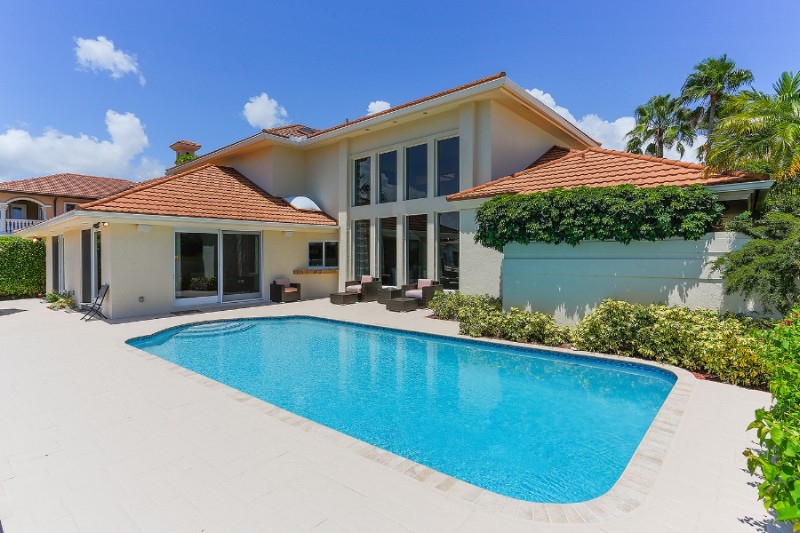 The pool area is very big with a lot of room for everyone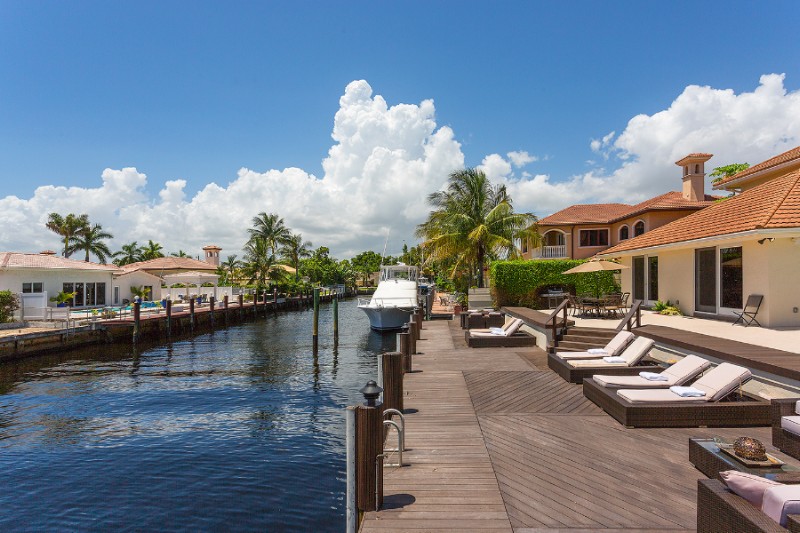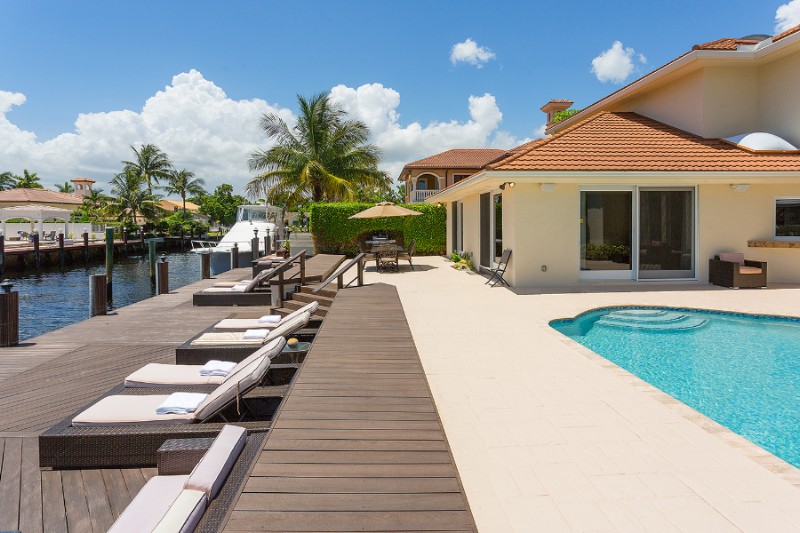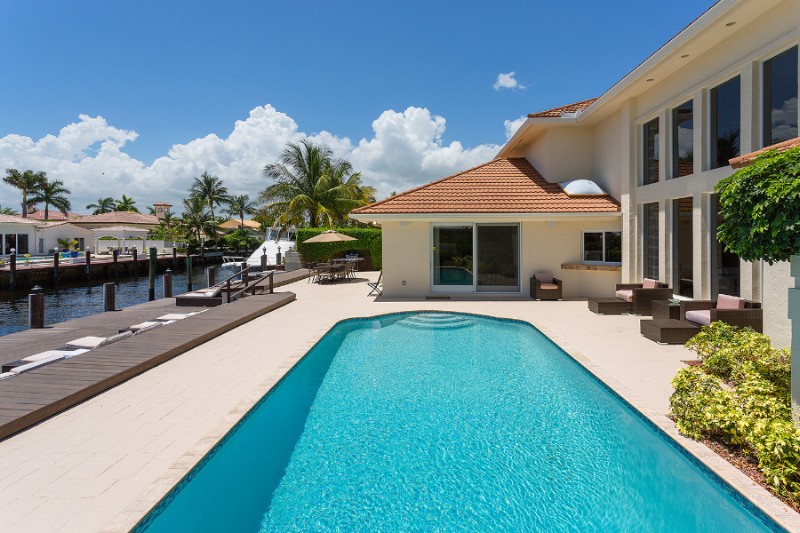 Large pool on the water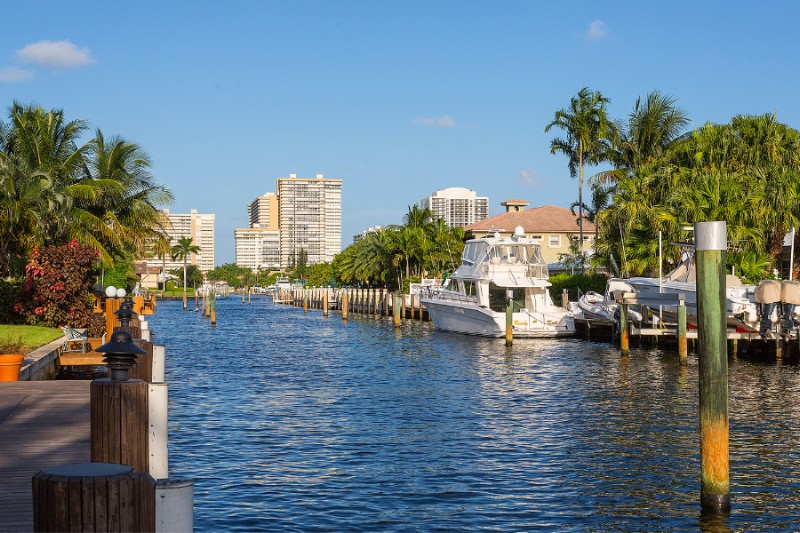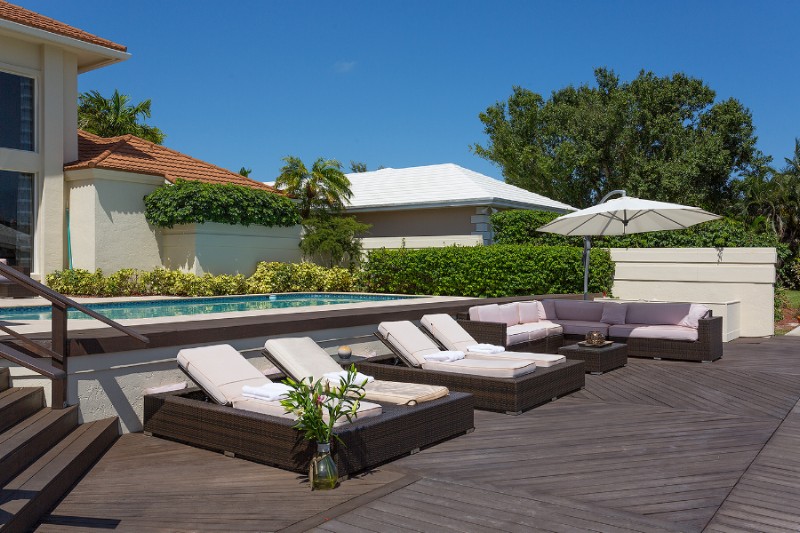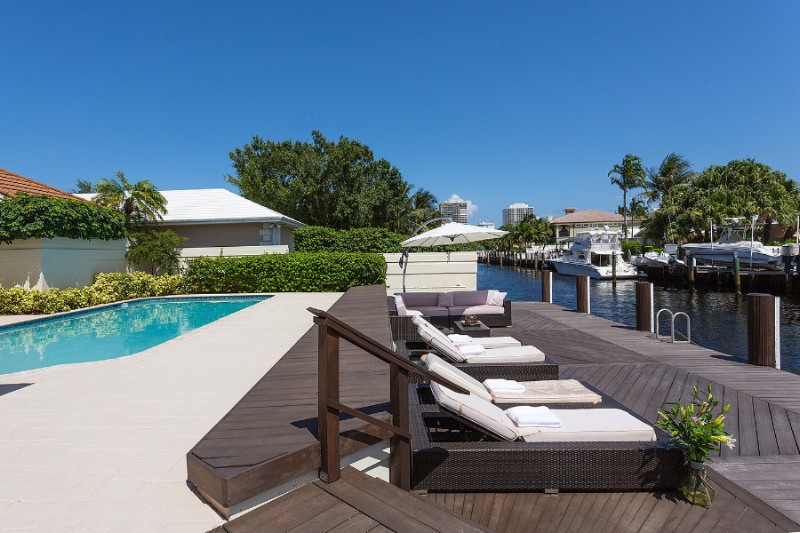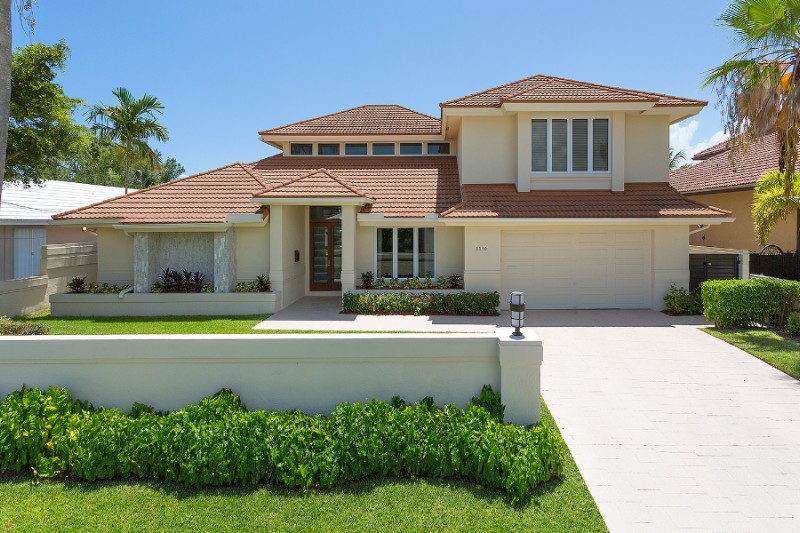 Welcome to the Pearl - House from the front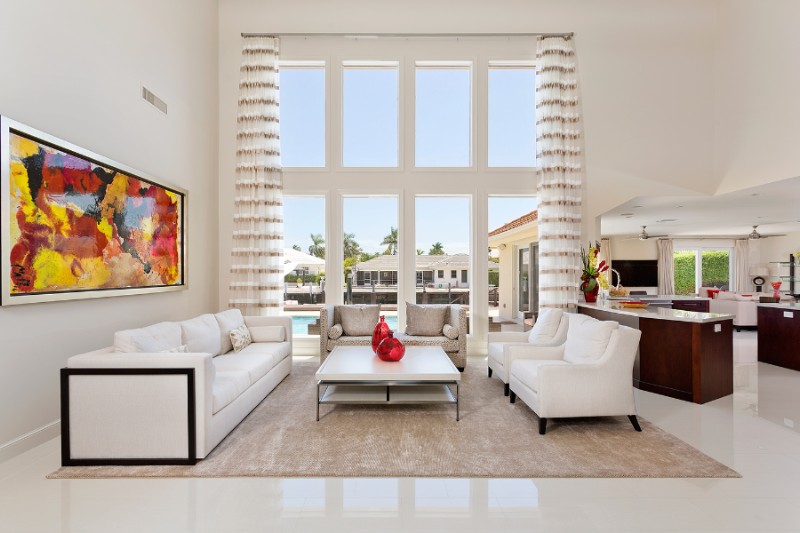 High ceilings and windows with crisp colors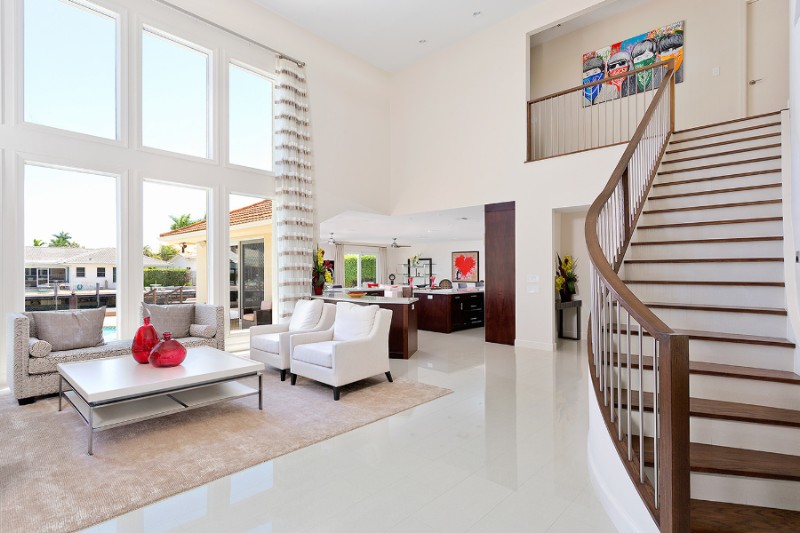 Contemporary dream rental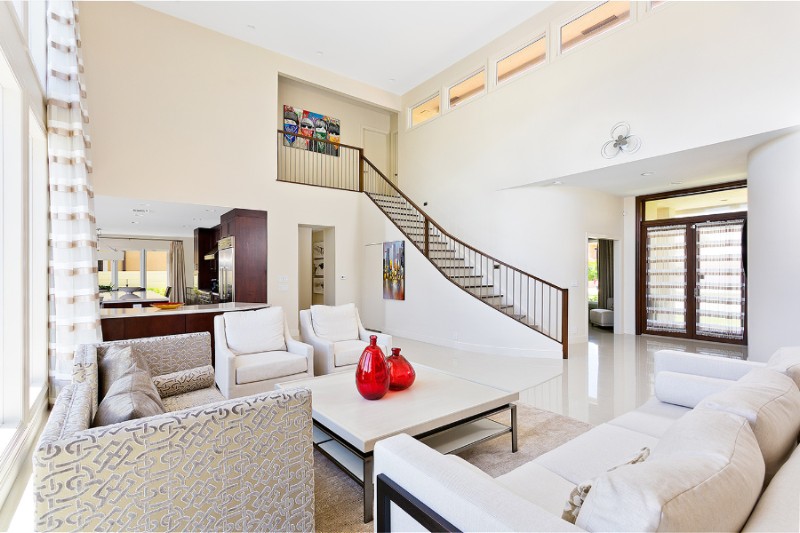 Nice open floor plan in living room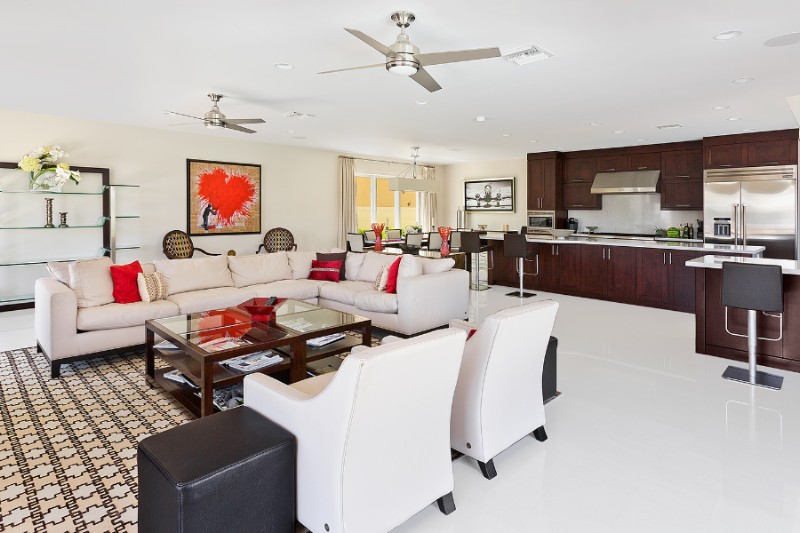 Family area and kitchen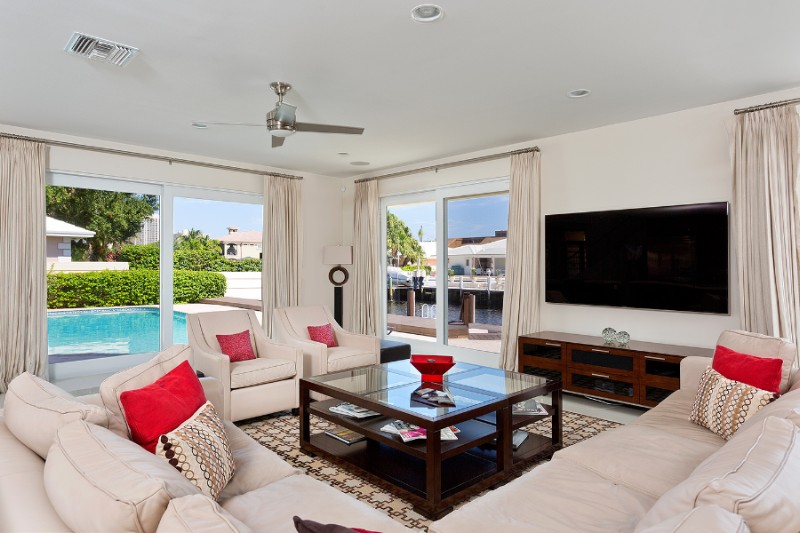 View from family room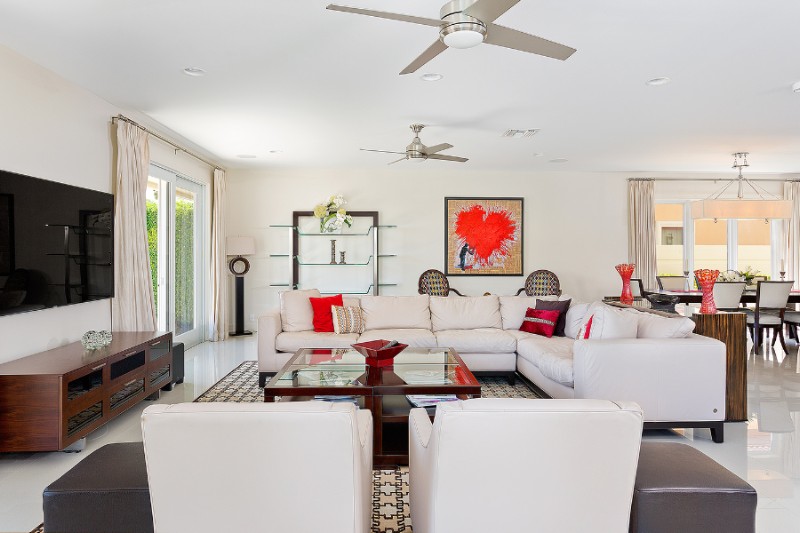 Large family living area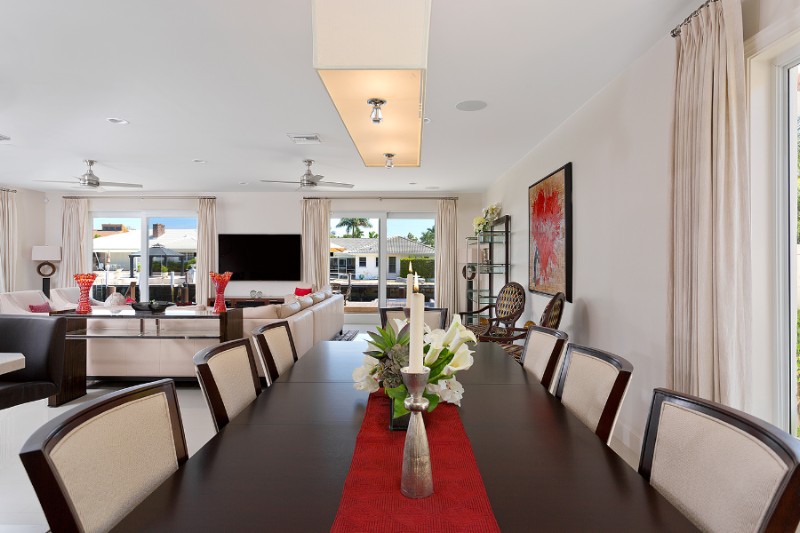 Large formal dining table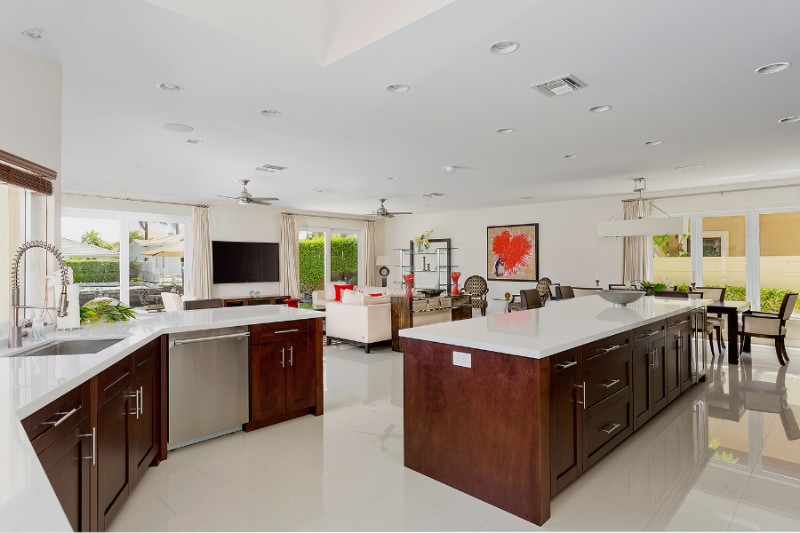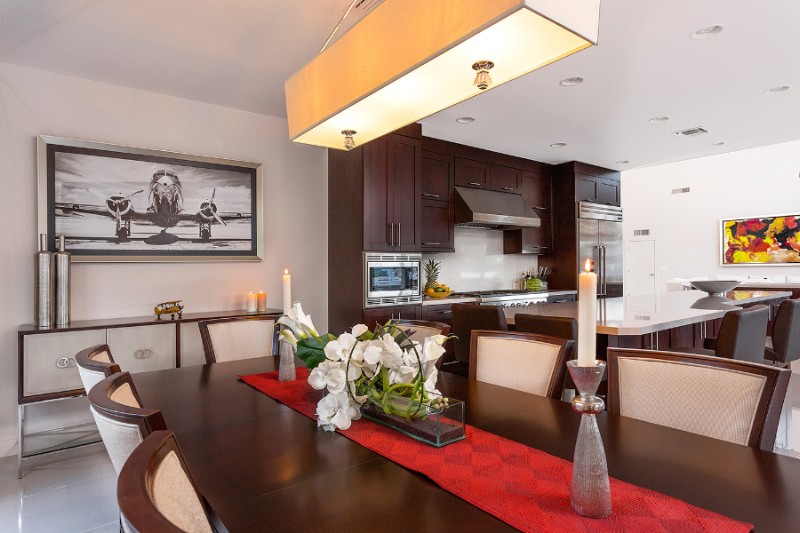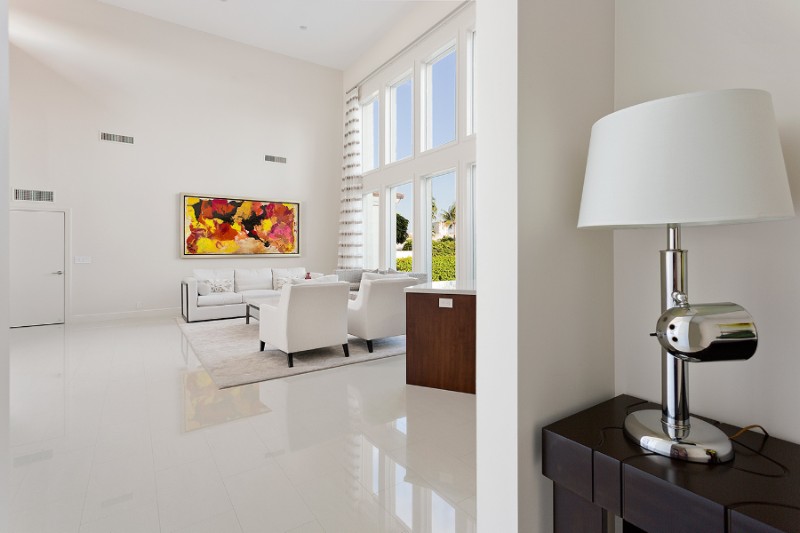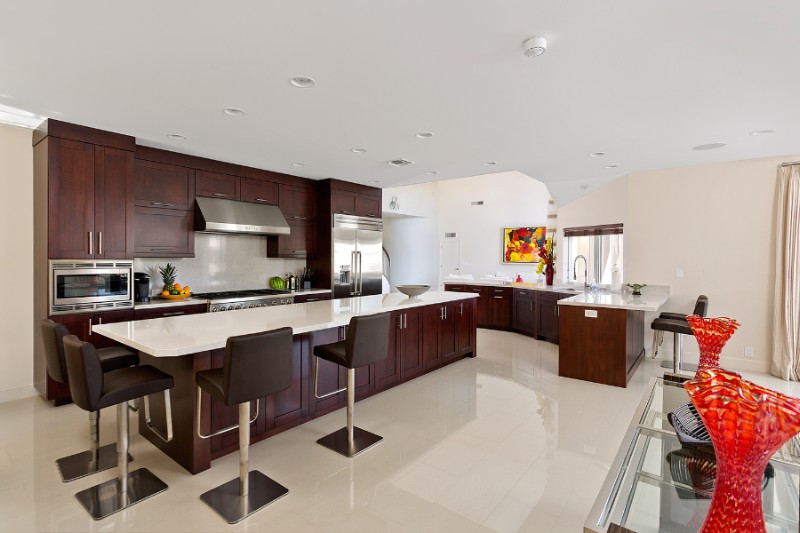 The kitchen is great for entertaining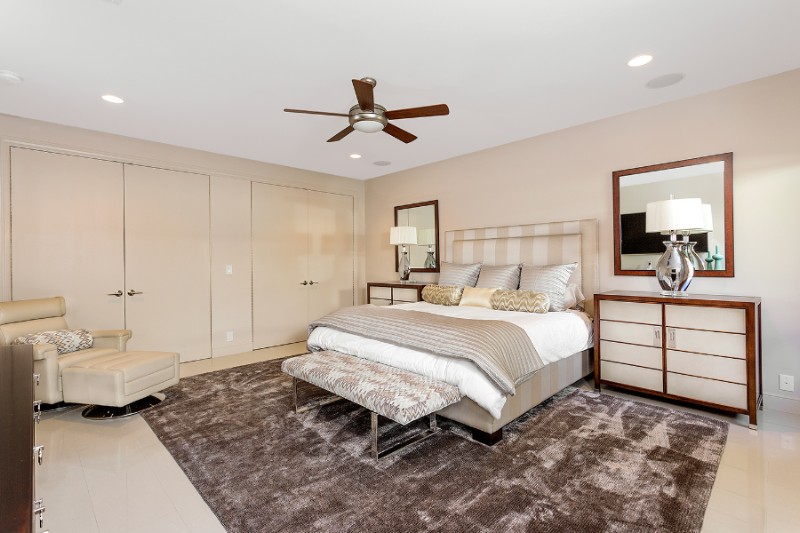 Master bedroom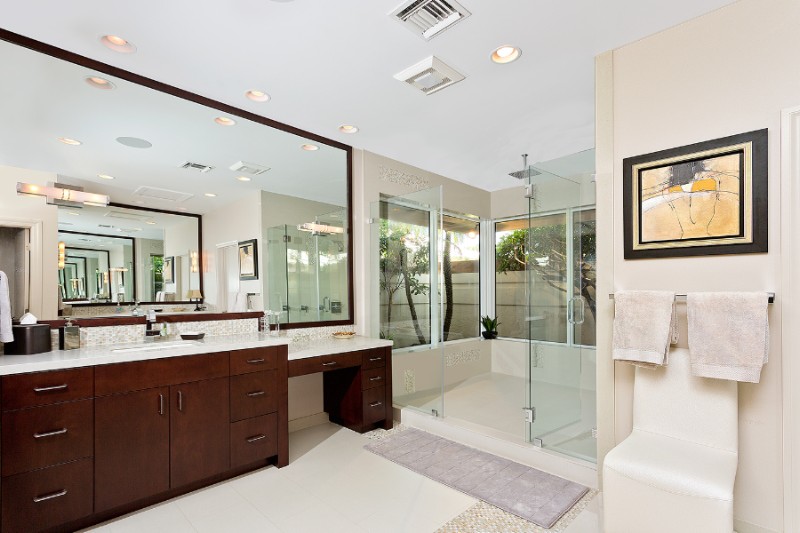 Master bathroom
Second bedroom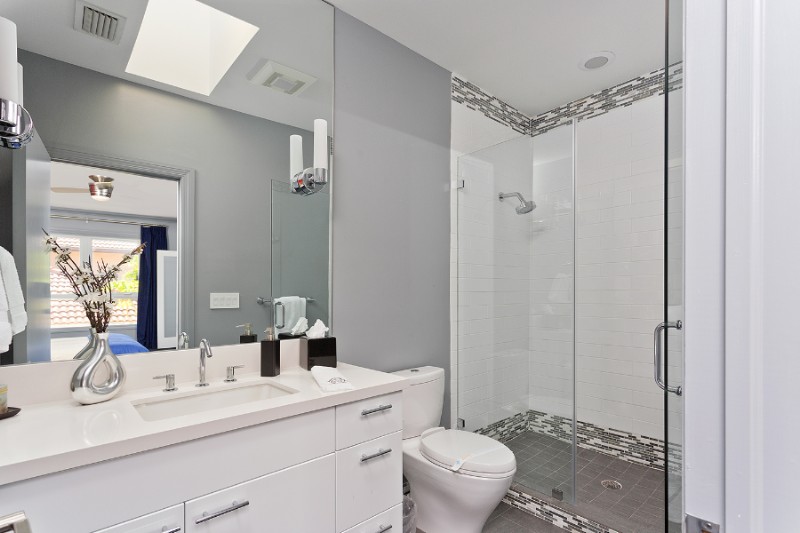 Second bathroom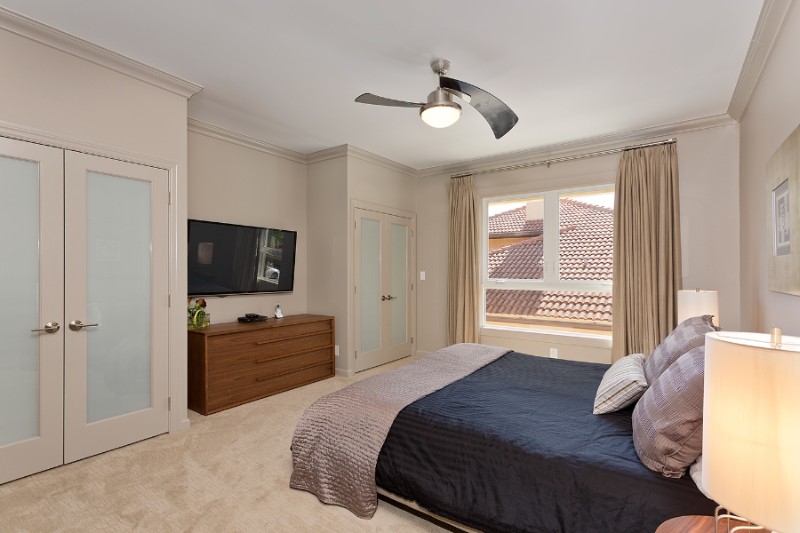 Third bedroom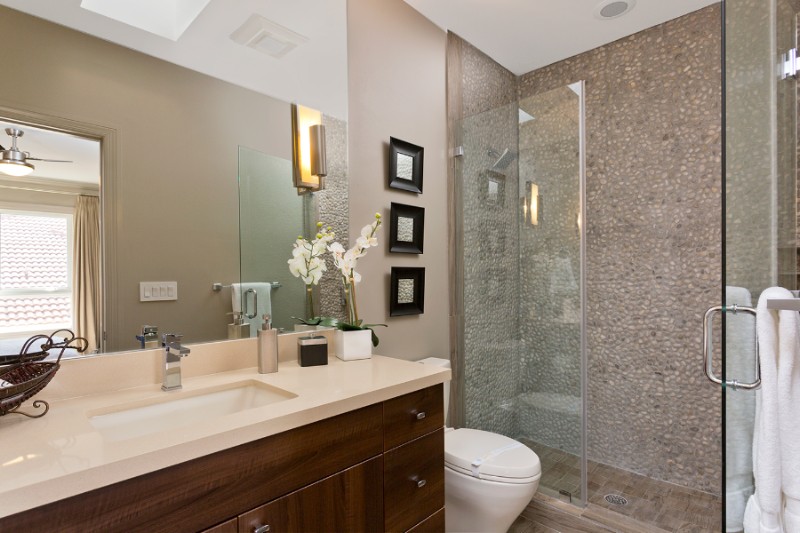 Third bathroom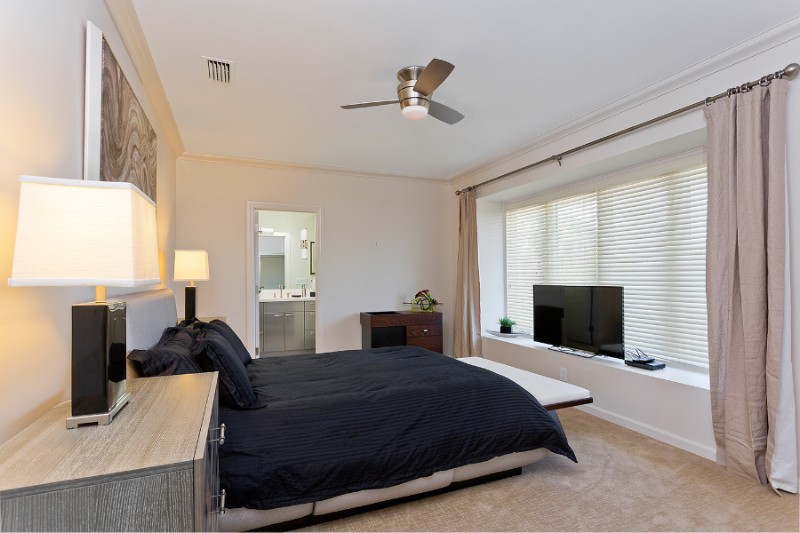 Fourth bathroom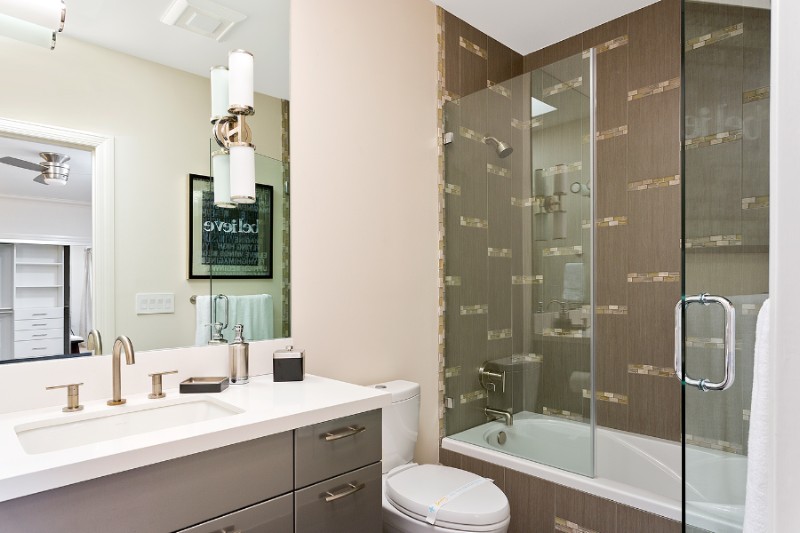 Fourth full bathroom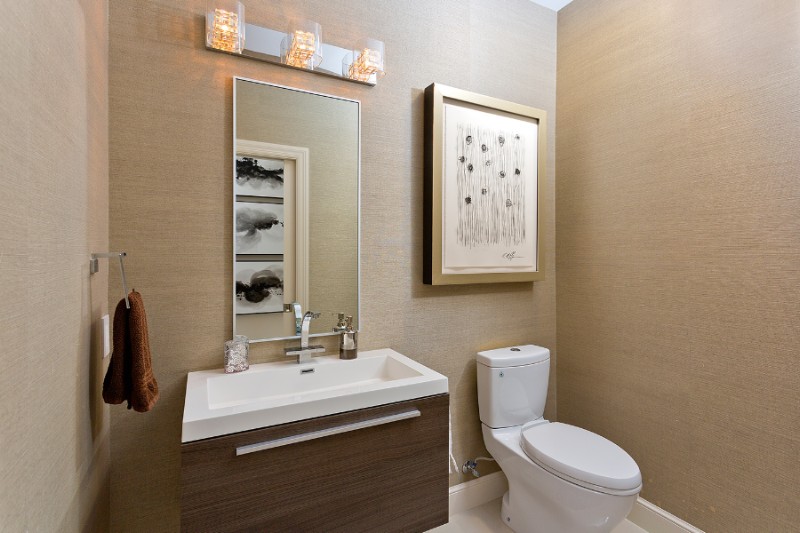 Half bath/powder room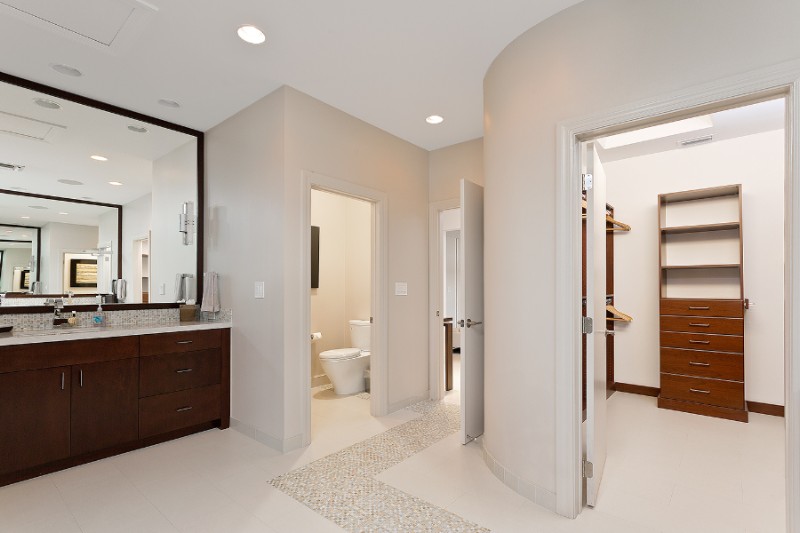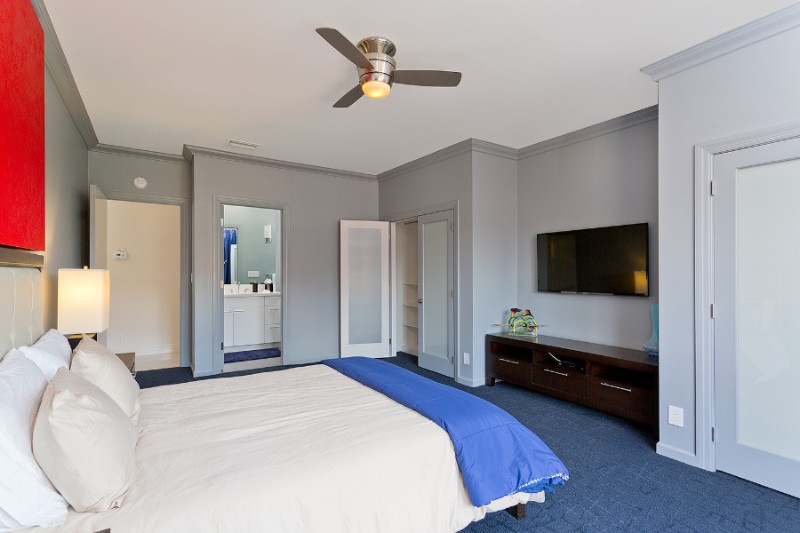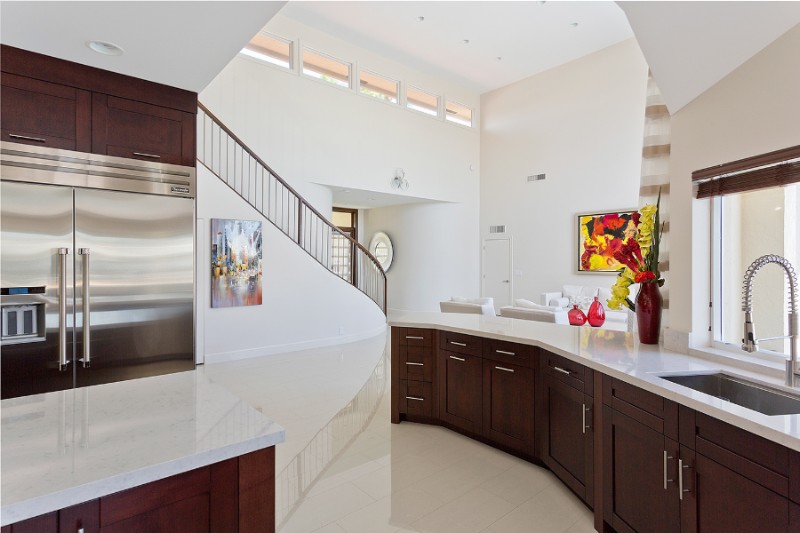 The layout is great