The cottage sits behind the main house and has its own little kitchenette. It should also be mentioned that Pineapple House was professionally decorated by Coco House and Company, a well-known "boutique style" design firm. In fact, the studio is simply gorgeous throughout, with upscale appliances, and the most darling décor. The backyard is very special, and with its tall bright colored fences along with tall hedges, it offers you complete privacy. Lastly, there is a laundry room with an extra-large washer and dryer, as well as beach chairs and sun umbrellas, and, of course, let's not forget the gas grill. We are confident that you will love this vacation rental, and maybe it will even become a place you'll want to revisit from time-to-time.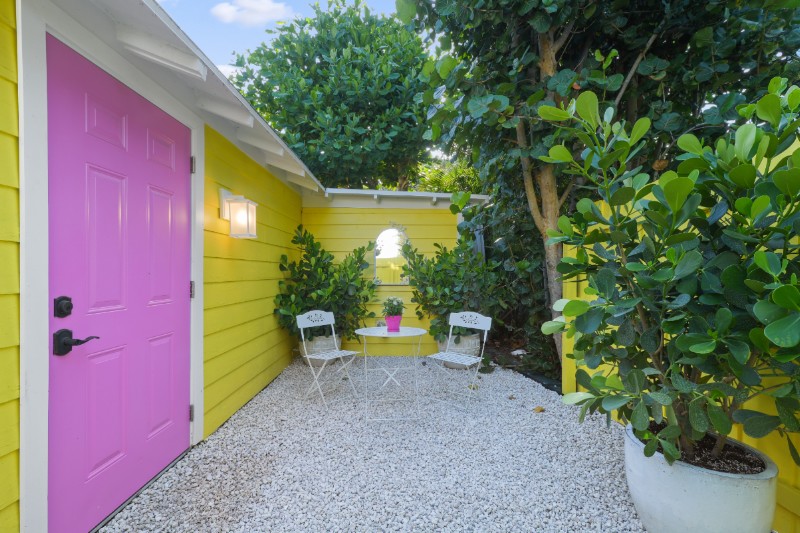 Cottage private seating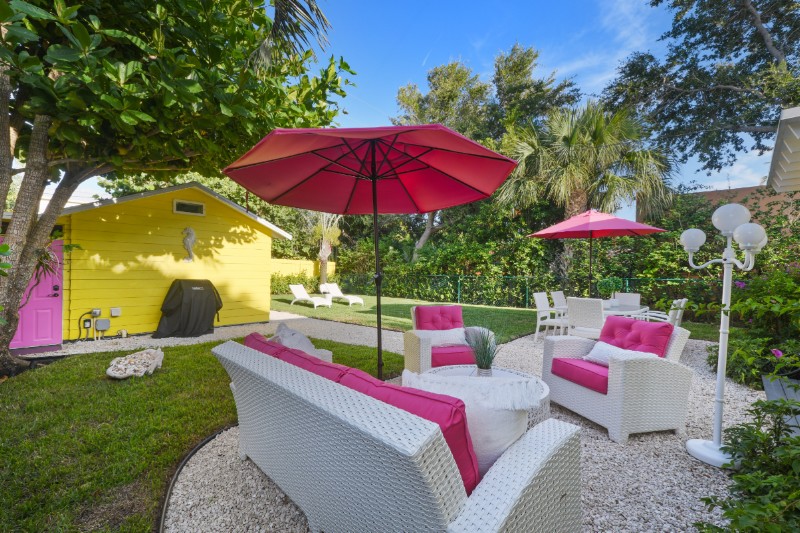 Private patio furniture in backyard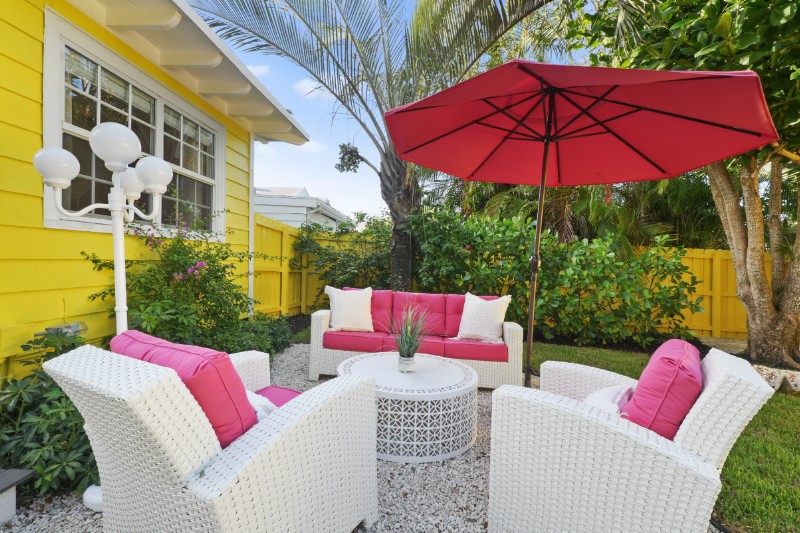 Perfect spot to relax with a cold drink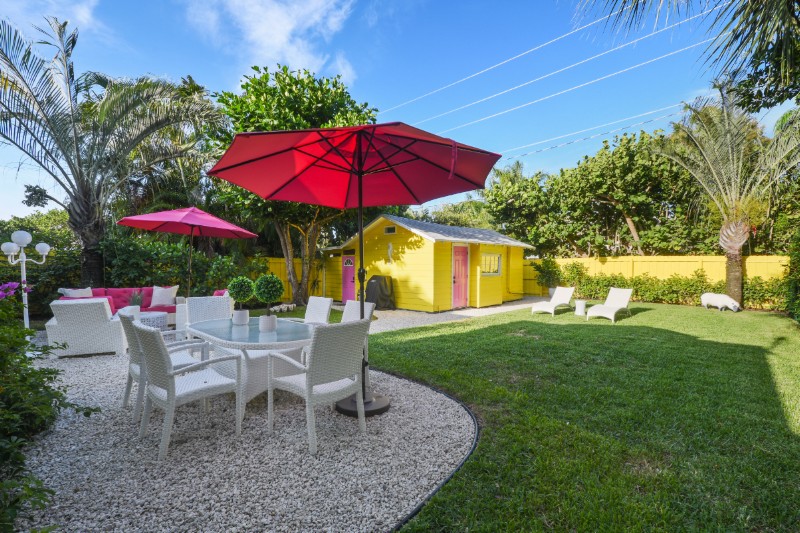 Spacious backyard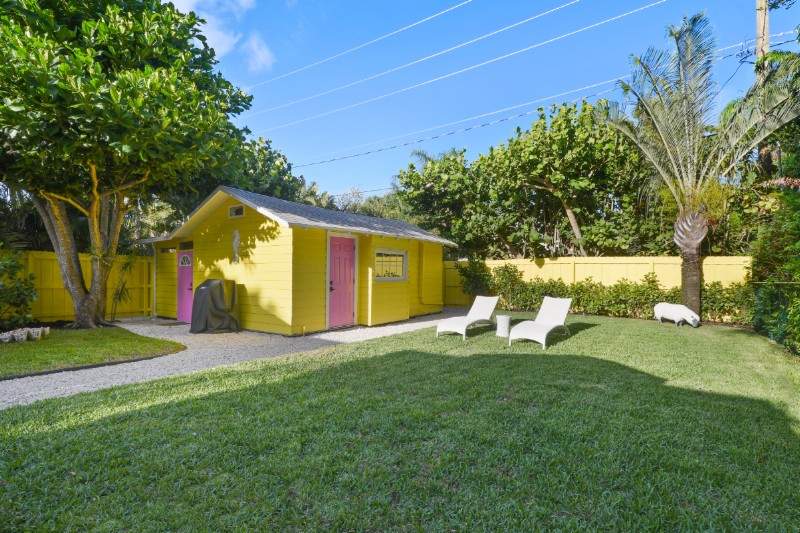 Front view of the cottage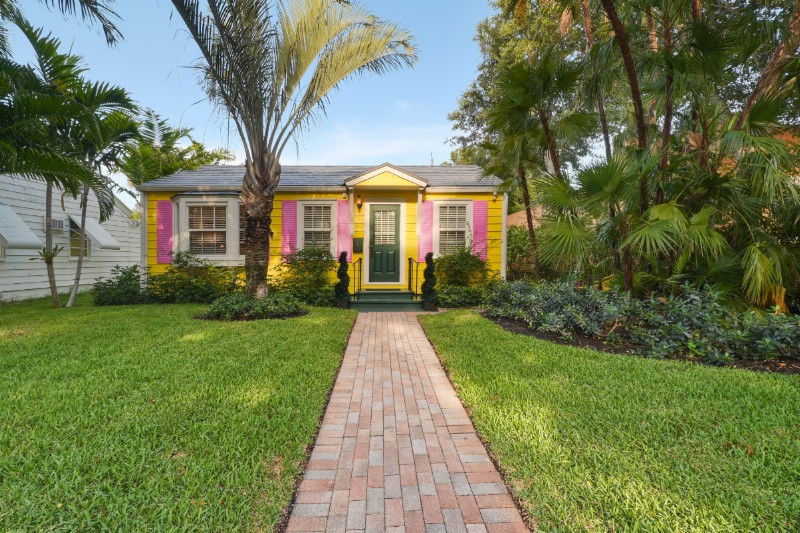 Full view of house in front of the cottage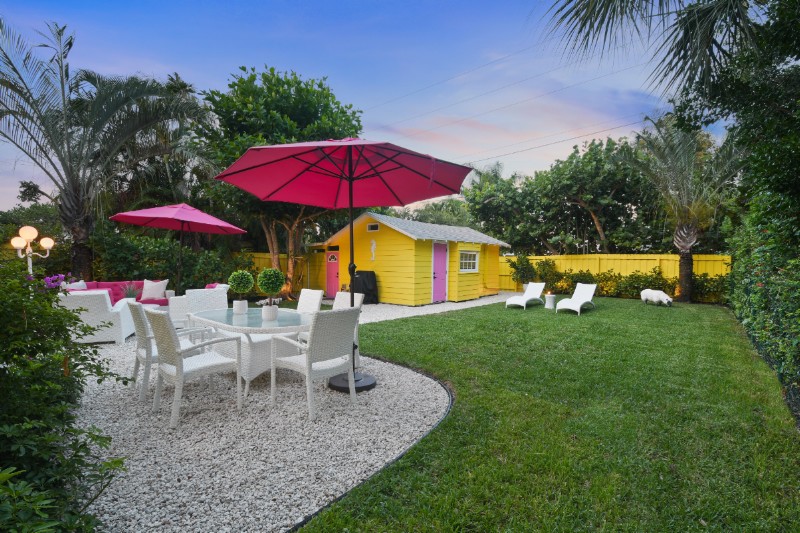 Twilight cottage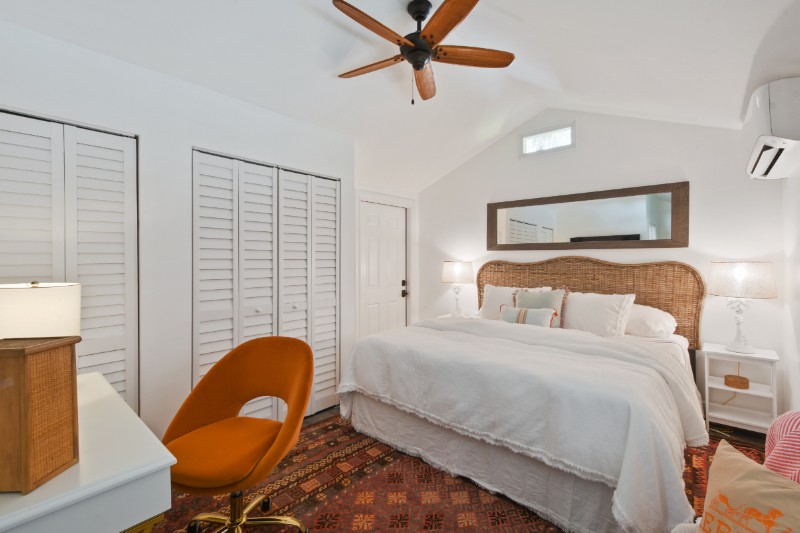 King size bed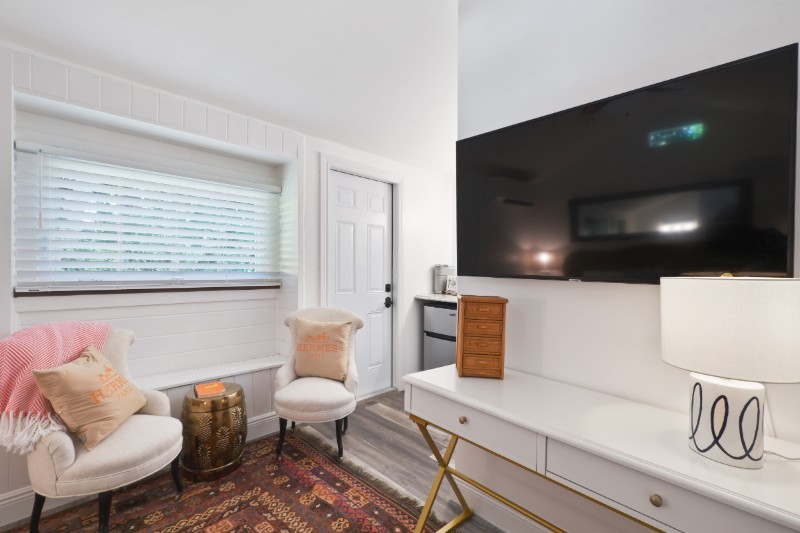 Cottage Entryway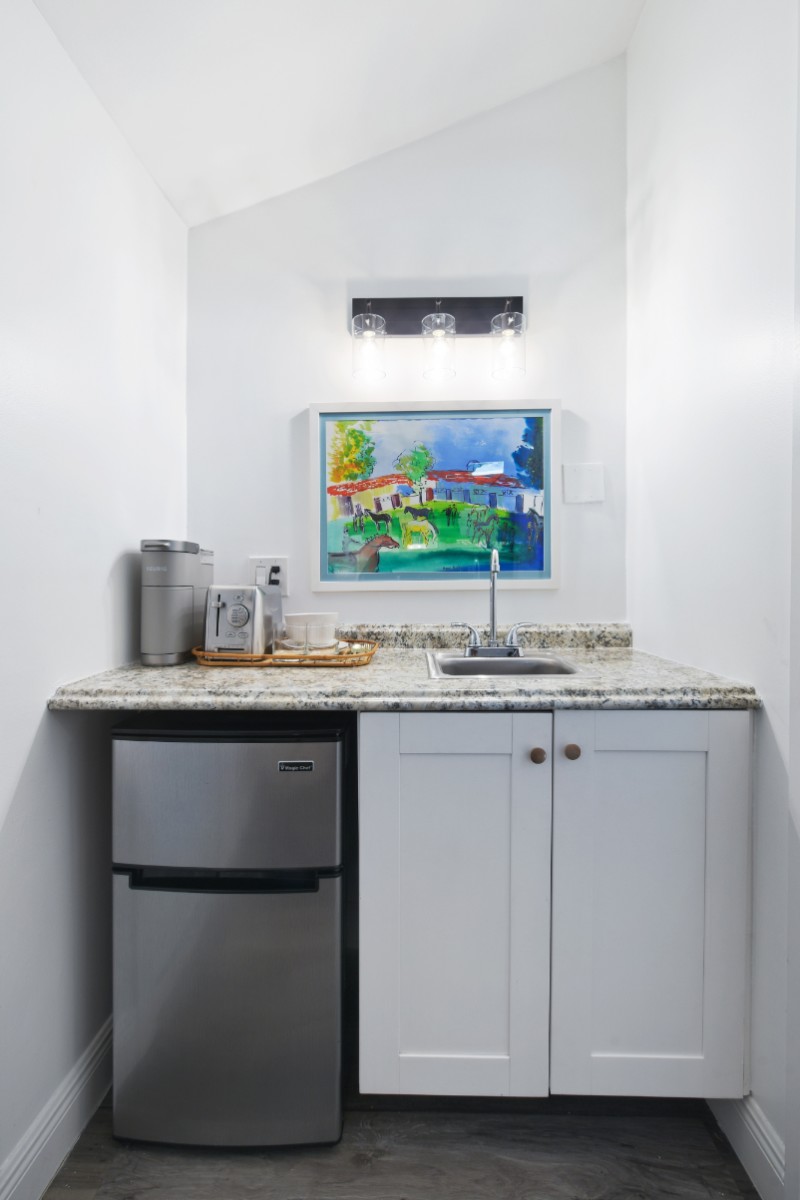 Kitchenette for your convenience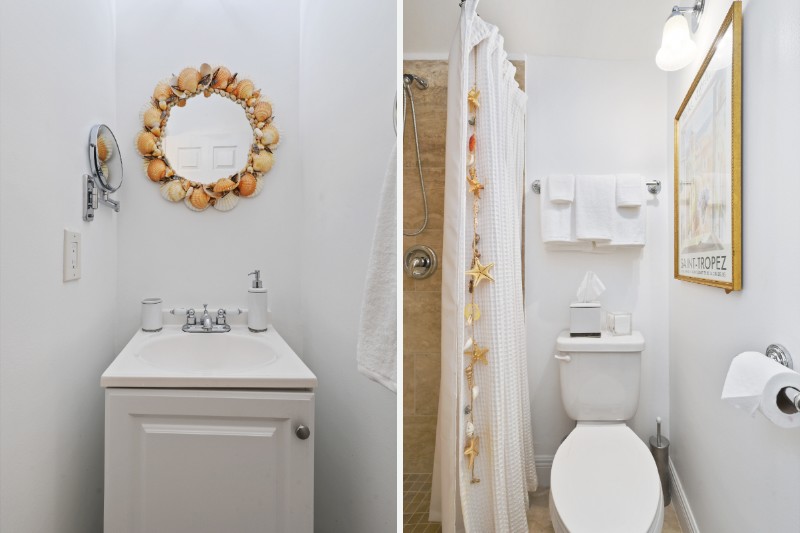 Bathroom in cottage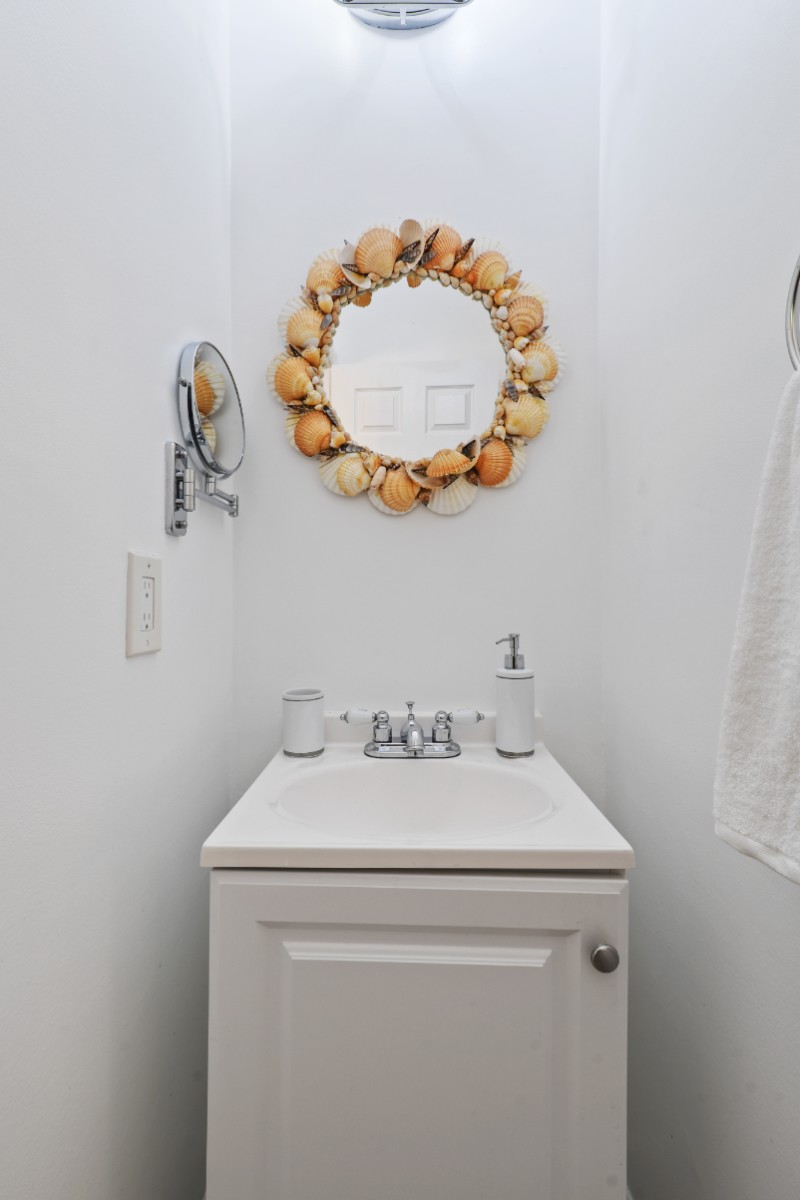 Bathroom Sink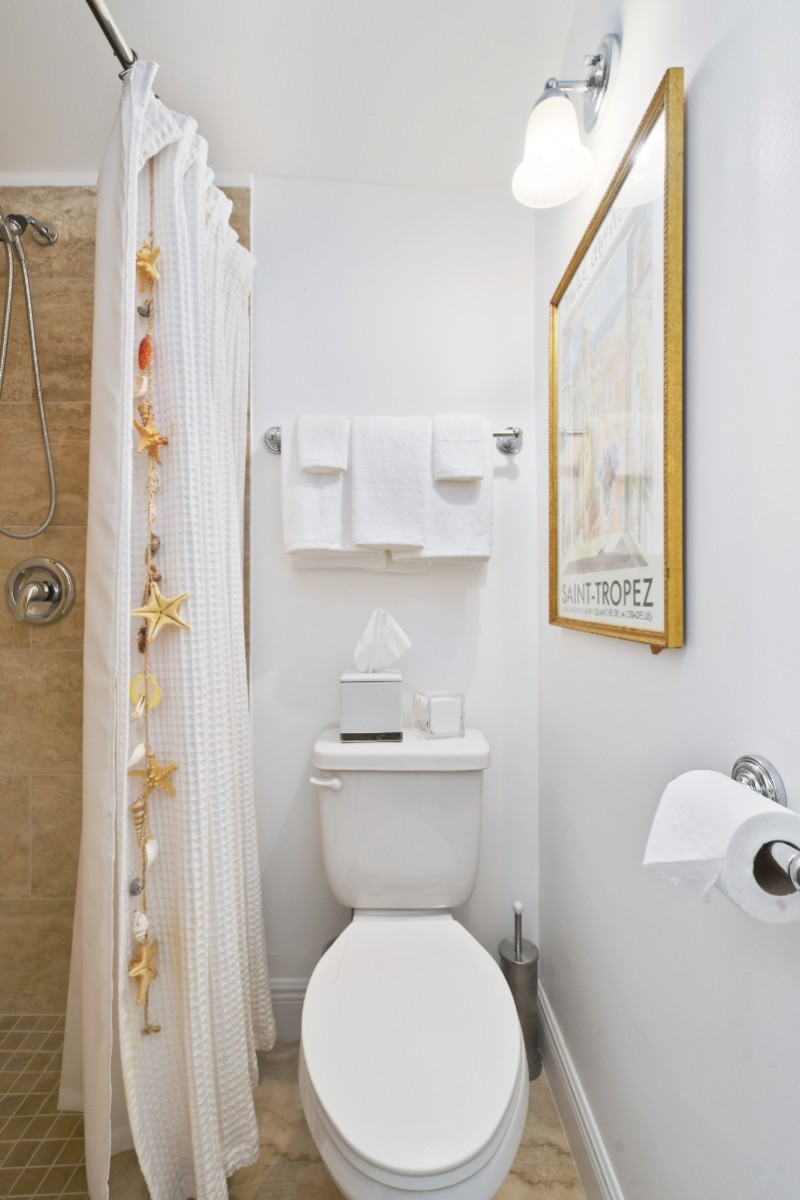 Stand-up Shower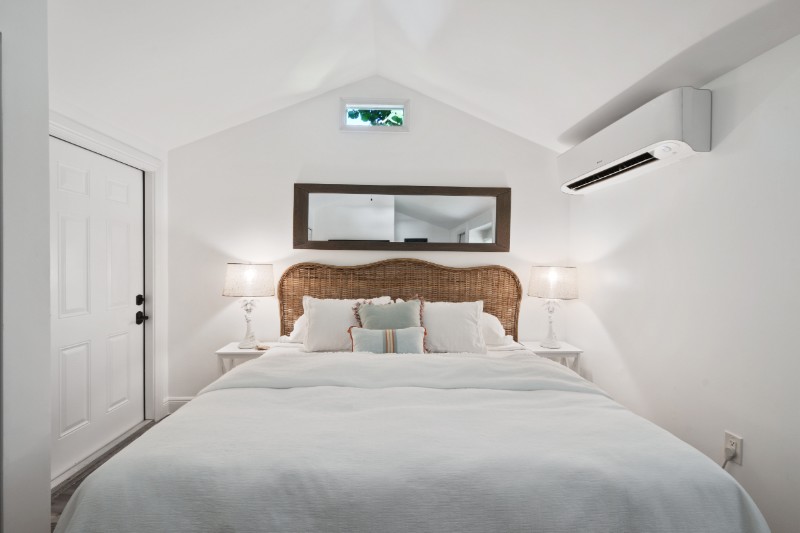 A-Frame ceiling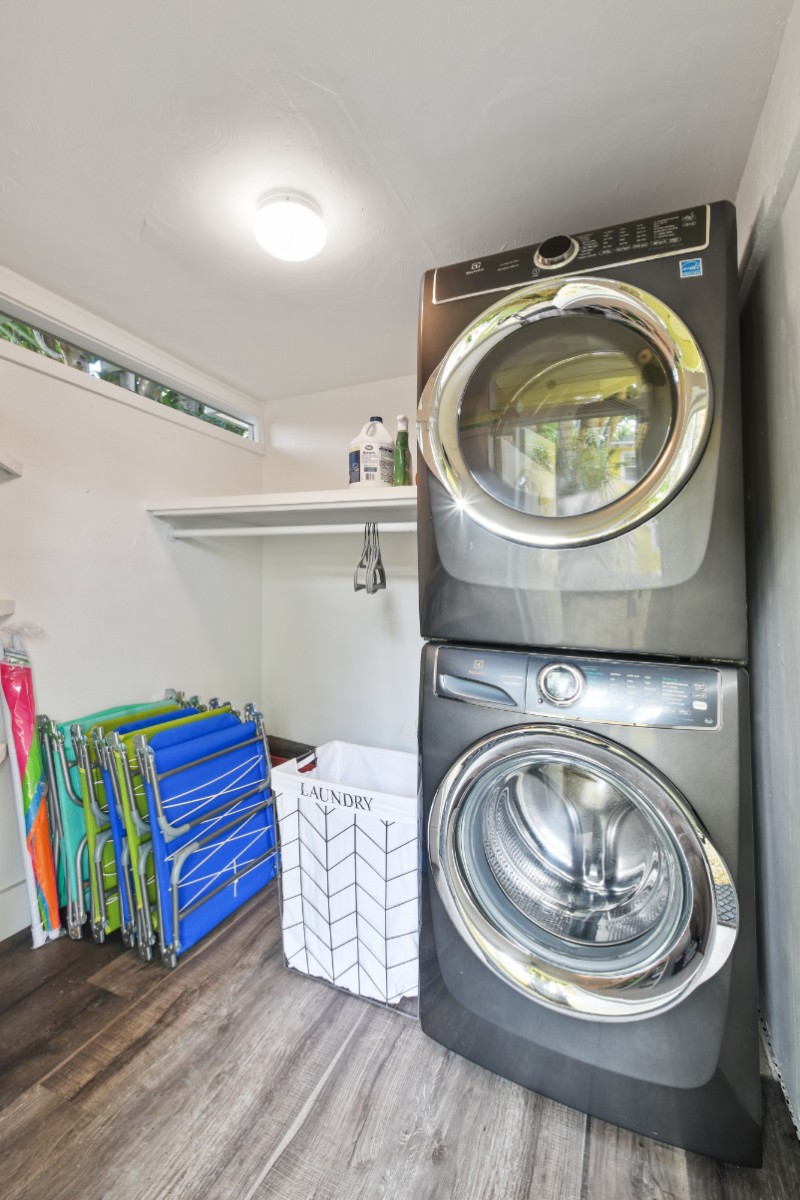 Washing and Dryer on property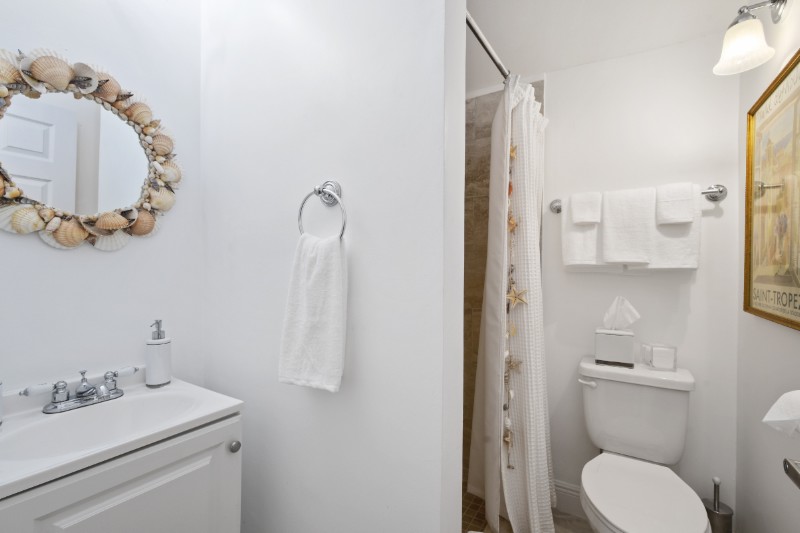 Bright Bathroom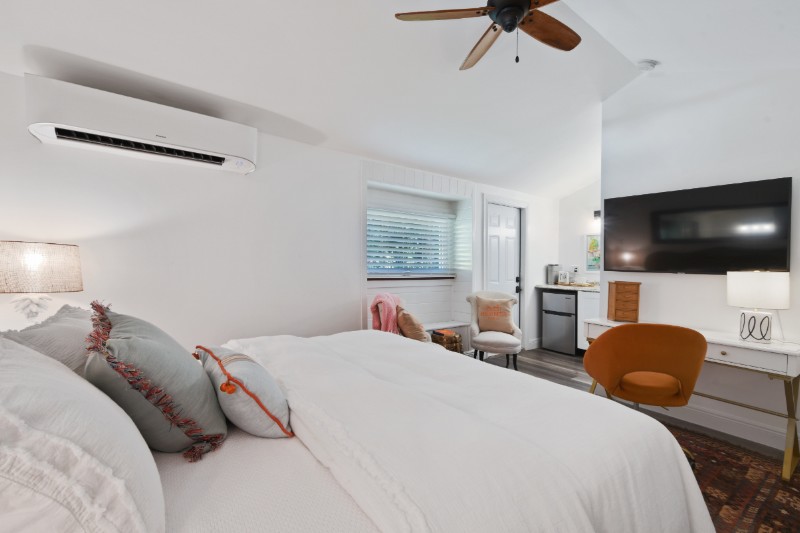 Spacious cottage
This is a new house. Please be the first to review this home!
---